---
Floresnaweb Brazil
Rua Porto Uniao, 281, Brooklin, Sao Paulo, 04568020, Brazil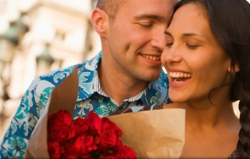 Address:
Rua Porto Uniao, 281, Brooklin,
Sao Paulo ,
04568020
About Floresnaweb Brazil:
Floresnaweb delivers Flowers and Gift Baskets (Cheese and Wine, Baby Gift baskets, Chocolates, Flowers and Champagne and many more) to all cities in Brazil. We deliver on weekends, the order must arrive by Saturday 10 am for weekend delivery. We speak English.
Opening Times:
Mon

9am - 5pm

Tue

9am - 5pm

Wed

9am - 5pm

Thu

9am - 5pm

Fri

9am - 5pm

Sat

9am - 2pm

Sun

Closed
Overview for Floresnaweb Brazil
All reviews for Floresnaweb Brazil
A had an unusual business need. I needed to send flowers to a co worker in Brazil from US team. The office in Brazil was closed for holiday so I could only order flowers online. It was simple, easy, hassle free and my co worker sent a message that the flowers were lovely and thoughtful. If I have a need to send flowers internationally in the future, direct2florist will be how I do that. Price was not higher than any other online flower order.

Beautiful flowers, great communication and good quality - I???m in NZ sending flowers to Brazil. Easy service - would def use again

Customer awarded 5 stars.

Though the website was a bit misleading in communicating the status of the order the gift was delivered on-time. And, the on-ground customer service was excellent.

Thank you for a very professional, quick and all round great service. I live in the UK and ordered for my girlfriend who is currently in Brazil, she loved them and they got delivered on time despite the late delivery. Much appreciated! Many thanks, Adam

Amazing job for a difficult delivery 10/10 will use again. Thank you very much!

Customer awarded 5 stars.

I put a large order in very late for a flower delivery and the florist in vitoria pulled it off and delivered, she was happy as heck and the cards were exactly written, great job from USA

I ordered a gourmet basket on Sunday online in California and it arrived the next day in Rio de Janeiro. My son was so excited. He loved it.

Customer awarded 5 stars.

Customer awarded 5 stars.

Great product great service

Flowers turned up on time and very beautiful. My order was pink roses, but received an email saying there didn't have them available instead sending red one's and placed them into a vase for the inconvenience. Would use them again.

My daughter-in-law sent me a photograph of the flowers, and although the flowers are beautiful and she had no complaints, I wasn't at all happy with the condition of the flowers. <br/> <br/>I noticed that the lilies were already opened and the water in the tied bag looked a little murky, as though the flowers hadn't been prepared that day, which is what I had been expecting when I paid for them. <br/> <br/>If you require a copy of the photograph please revert.

Customer awarded 5 stars.

Everything was great, no complains here! Beautiful flowers.

With the different time zone and it being so close to Christmas, it proved difficult for the florist to deliver our flowers. I really appreciated receiving a prompt and personal email explaining that delivery had been attempted. We were able to contact our friends in Brazil and they were then able to contact the florist to arrange the best time for delivery. I was happy to hear the flowers were beautiful and had arrived.

Simple easy to navigate web design, prompt service. Great first experience!

I must say, I am pleased with my experience considering I am in the United States, sending to someone SPECIAL In Brazil. This delivery with flowers, wine, & chocolate arrived to her within the VERY next day of me playing my order with this Spectacular Service! Thanks to Floresnaweb Brasil and direct2florist! Will definitely use these services again!

Customer awarded 5 stars.

Thank you for promising a delivery on time. The flowers were very fresh and a lovely fragrance. I hope my friend will enjoy those flowers for a long time. Thank you again and I highly recommend your site. Vera W.

I'm an American and I wanted to arrange a special surprise for a friend in Brazil. This service was perfect, I told my friend I'd ordered them something and they were expecting it to take WEEKS assuming I'd be shipping it from here. But I was able to get my order shipped on the next day after I ordered, and it was a great surprise for my friend. Will probably be using this service again in the future.

I have ordered from Floresnaweb multiple times and they have always been brilliant. I'm very happy with their service.

Excellent florist! Fast and the delivered exactly what and how I wanted. Beautiful bouquet, just like the picture.

Muito Caro ooh Very expensive

Excellent service. Sent flowers to my wife in Rio Brazil, from Toronto Canada. Very impressed with the direct2florist website, as it was very easy to send a birthday bouquet from so far away. Thank You

My fianc??e loved the flowers and chocolates. Everything was perfect

Customer awarded 5 stars.

Customer awarded 5 stars.

The flowers were delivered on time and were beautiful, just as the pictures showed. My girlfriend loved them, they were beautifully arranged. Great work done by the florist, I would order from them again!

Beautiful bouquet delivered to my grandmother's 90th birthday!

Customer awarded 5 stars.

What a fantastic florest. Great communication and I will definitely use them again. I can't recommend them enough! Matthew Rayner

Flowers were great, as well as customer service. They were delivered a day late though, which I can understand under the hectic cicumstances in Sao Paulo during the world Cup. Overall good service, I'll use it again.

Prompt and beautiful flowers, just when needed.

My niece was really happy with the flowers; she sent me a photo and they look beautiful.

Amazing flowers and delivered late afternoon just like I asked. Thank you floresnaweb.

The flowers were delivered on time and the receiving party was very happy with them. She indicated they were lovely!

Customer awarded 4 stars.

Perfect delivery and good service...flowers i wanted to order were not available, but got a phonecall and an email, to change and got a great replacement!

This is my second time using your services and I'm very pleased to say that my arrangement was delivered as promised! And it could have not made a better impact on my Girlfriend! Thanks for a great service! Keep up the good work, and I will continue to be a faithful customer!

I totally agree with all the reviews. This was FAST and EASY. The only reason why I took a star away was because they delivered an arrangement that I didn't order. Nonetheless the arrangement was beautiful and my girlfriend and all her co-workers loved it! Just wish that next time I choose an item that the same item gets delivered. But I'm a very satisfied customer! Orbigado!

Customer awarded 5 stars.

I was a bit sceptical about ordering flowers online originally to be honest but this service works exactly as is claimed. The flowers were beautiful and delivered as promised on the day I chose. Although it seems a bit expensive to me considering things in Brazil cost no where near as much as they do here, it worked so over all happy!

I placed an international order, and the transaction processed smoothly!

Very nice arrangement, showed up on the day it was supposed to with smiles and happiness galor. The rating would be higher however if the cost wasn't quite so high and the delivery showed up in the afternoon instead of the morning as asked for. Overall satisfied and would use this company again even being priced a bit higher than what the arrangement would normally should cost. Hopefully there will be some discounts for repeat customers.

Excellent, thank you for the big smile you put on the face of my friend. You also made me very happy,many thanks

Fantastic service! The flowers were big and beautiful. Exactly what I wanted. Thank you

Everything top. Thank you.

Customer awarded 5 stars.

On time every time, no problems ever!

Very please with the service! I ordered a gift basket from UK and it was delivered in Sao Paulo in less than 6 hours, neat and pretty, as per described on the website. Thanks very much.

This is second time i order by this website to Brazil. I rally like it but the price is expensive and the staff in Brazil don't speck English. Last order came to late to my girlfriend in her job almost 5 PM and she was leave in this time i was so worry with that. I hope there is more different collation of flowers to Sao paulo.

The flowers were beautiful and the card was nicely written as well. I had scheduled a delivery time of AM and the flowers arrived at 1:30 PM so not exactly on time, but pretty close. All in all I would use this florist again.

I send flower for my love in brazil when i'm in Saudi Arabia.. I bought 3 dozen of rose .. It's good Service they call me becuse they didn't have pink rose and they choose other color rose champagne .. I hope they put more design about 1-2-3 dozen of rose. I hope they have more option for big bouquet. Thank you :)

Thanks for special Sunday delivery.

I was very happy and satisfied with the excellence service. My daughter loves surprises and flowers! Floresnaweb Brazil helped me give her both on her birthday. For that I am thankful! Gloria

Customer awarded 5 stars.

Customer awarded 5 stars.

Timely delivery, my friend got the flowers just the same day she gave birth to her first child- couldn't be more perfect for the occasion!

just perfect... my girl liked it so much... thank you guys....

the flowers were delivered in time and they looked great

Very good service. I ordered from another country. Delivered on time, and was very good to what I requested for the bouquet :)

Did not deliver as promised in morning. . .late in afternoon. . . I have not seen the flowers as they were for a severe amount of surgery endured by my fiance

Excellent service. Recipient loved the flowers. Florist was available to answer questions by email very quickly and was accommodating to changes I needed to make to my order. I was very satisfied and will definitely do buisness again!

First rate all around. I was nervous ordering flowers from so far away. They were communicative, prompt and delivered nice flowers. First rate service - great experience.

Always a pleasure doing business with you !!! You have never let me down , Thank you

The Flowers have brought a huge smile to my Partner. I will definitely order more, question is when...

The flowers were magnificent, the delivery was performed on time, and even though I couldn't have a delivery status when I asked for one, the delivery was already on its way... I'd definitely use Floresnaweb again :) Thanks

They were late with delivery in the morning, and it did not arrive until late afternoon. However when I sent them an email asking about the order, they responded very rapidly and told me exactly when the flowers would arrive. They were waiting on new fresh flowers. A+ in customer care!

Wife was very happy when she got back to her hostel to find the champagne and fruit basket that I had sent, outside her room. Arrived late, but we are on two very distant continents so these things can be expected! All in all very happy with the service :-) would recommend..... Apparently the grapes were delicious :-)

The flowers were lovely and well-presented, and my friend was delighted. Thank you.

Customer awarded 5 stars.

Customer awarded 5 stars.

I managed to request a delivery date that was a public holiday in Rio so the place the flowers were to be delivered to would be closed. The florist got in touch by email to re-arrange delivery for another date but awesomely was able to instead deliver on the same day to the recipient's home address. Great service! The flowers turned out to be not quite right, maybe wrong season or something, but the bouquet still had the all-important 12 red roses which from photos (+the recipient's reaction) were really nice.

Customer awarded 3 stars.

Fast and reliable. Would use them again.

This is third order and all was done perfectly. I am pleased with the up front pricing, quality product and great service. I will be ordering again

The flowers were excellent, the person who received them was very pleased.

Absolutely perfect. Flowers were received when requested and she LOVED them. Thank you very much. I will order more from your shop soon! Don

Delivery on time. Flowers fresh and beautiful. No payment surprises. That's all I ask for.

Thank you for your continued great service and delivery of smiles :D

Customer awarded 5 stars.

Customer awarded 4 stars.

Florist was very kind in replying to my enquiries.

I went for the designer's choice and was very satisfied. 5 stars!

Great communication, easy online navigation and payment options, especially regarding my flower order in a different country. Thanks!

Customer awarded 5 stars.

Customer awarded 5 stars.

Thank you for the beautiful flower delivery and the awesome customer support!

Very dissappointing, never delivered , never phoned, showed no interest to deliver the flowers, would not recommend this service to anybody

Customer awarded 4 stars.

Thank you! Kind regards, Alex

Customer awarded 4 stars.

Again a great job! I have ordered from this florist 3 times now and they deliver in time and have great quality flowers.

amazing and quick service.. will use again

Customer awarded 5 stars.

They did a brilliant job in making the bouquet. They even kept it a secret when they called to ask for the route to the address. Great job you guys!

Wonderful...ordered online Sunday, delivered early morning in Brazil and the recipient was chuffed. As a family business owner myself I would like to pass by compliments to you...excellent service throughout.

Excellent Service delivered in the morning as required. great service.Thanks for the good service.

Great service, very quick, and I'm told that the flowers are beautiful. Thank you!

Fast Efficient Service! Great range with great prices

Customer awarded 5 stars.

Have used twice in last month for delivery in Brazil, my family tell me they are beautiful. There appeared to be delay in processing my payment (not at my end) and with quick emails between the shop and me I was able to send my receipt and the flowers were delivered in time for Xmas. wonderful.

Beautiful orchids to one friend. Super bouquet to another, both delivered speedily. Excellent service.

Thanks again for your great service, beautiful flowers, and delivered smiles!

Perfect service, perfect flowers. Beautiful. And due to an error on my part - an incomplete address - they made multiple attempts to deliver, leaving a contact number, which, when called they were redelivered within 5 minutes . . and all this to make me look fantastic!! Thanks, Dave.

Thank you for your continued great service, staff, delivery, and beautiful flowers!

Just great service. Forgot about a holiday so the day I asked for the delivery the florist was closed. Great service and the ordered bouquet was more beautiful than expected. Great job you guys. Muito obrigado!

Very punctual delivery. User friendly and good website. This will not be the last time I order flowers from you. Thank you all for good service and products. Keep up the good work.

Thank you so much for your excellent service! Flowers and special request were perfect, and her smile was proof :D Thanks again, I won't hesitate to buy from you again!

This florist has first class products and service. Very accessible friendly staff. I am a very happy customer. I will continue to use them in the future.

Absolutely first class to deliver when it is a national public holiday in a foreigh country. You have ALL my business in future. Thank you! Martin Varley

I ordered from England to Brazil and the flowers were delivered on the day and on time! The flowers were amazing and would definitely recommend this service. Many thanks!

Customer awarded 4 stars.

A beautiful boquet, thank you so much.

I LOVED THEIR SERVICE. DELIVERY ON TIME AND PRICE WAS RICE, SECURE WAY TO PAY BY CREDIT CARD - I AM IMPRESSED AND I AM RECOMMENDING TO MY FRIENDS. ACTUALLY SOMEONE JUST USED DIRECT2FLORIST TO SEND FLOWERS TO MY MOTHER TO BE DELIVERED SUTURDAY 4/2/2011- YOU ARE THE BEST ONLINE - PERFECT IN EVERYTHING. THANK YOU.

Customer awarded 5 stars.

Customer awarded 5 stars.

Perfect service :),fast and the flowers are beautiful,like a other costumer said,thanks for making her smile :)

Second time I use their service and again it was perfect! Got exactly what I wanted and on time. Thanks!

Great service. Answered all questions along the way and the gift was delivered on time!

Good service particularly a phone call to advise the date of delivery requested by us was a Public Holiday in Brazil

Fantastic service, amazingly quick (same day). Will order again. Thanks from UK